Monster mix // posted: 25 July 2019
Along with Mr. Microwave, and as Hot Delivery, we will be mixing a monster 12h set. The event takes place on the Swiss National day, August 1, 2019, by a pool downtown geneva. PM for details :) Vinyl all the way.
Secret party // posted: 19 September 2018
There's a secret party going on in Geneva next weekend - 7 DJs, lakeside, loads of fun, all night long. PM me if you want in!
Free-range DJs // posted: 1 June 2017
This year, as Hot Delivery, we will be mixing a little bit in the open air. We have two dates coming up in Bains des Paquis - July 7th and September 8th. Join us for some sunny summer beats and a relaxing time by the lake in Geneva.
Belgian live mix - fried only lightly // posted: 1 October 2016
We are now entering the autumn/winter party season. Especially for this occasion, here is one of my mixes, recorded live in Belgium this summer: Digitizer - Live in Belgium (Download). Nearly 100% tech house, it's got bassy, jumpy, syncopated beats from Umek and his friends, Format:B, Fusco & Schulze and many others. There's even a ravishing, tight remix of Groovezone's Eisbar in it!
The Summer Season is IN SESSION // posted: 1 June 2016
The Summer is just around the corner and I will be teaming up with Mr. Microwave again, as Hot Delivery, to serve you the hottest house and breakbeat fresh off the vinyl press. Amongst other things, we will be organizing regular Friday mixing sessions, held every few weeks, in collaboration with CERN. Next rendez-vous on June 24th, at CERN!
Little in the Middle - nu skool breakbeat // posted: 1 March 2016
From the depths of the previous two decades emerges an energizing nu skool breakbeat mix. Opening with my own rework of Sir-Mix-A-Lot's "Baby Got Back" anthem, it continues on to further modern beats, with a bit of nostalgia sprinkled on top. One example is a mash-up of Afrika Bambaata's "Just Get Up and Dance". Somewhere in the middle is buried Charlie Darker's scorching hit - "Kreechers", and it is by no means little. Head on to the music section to listen or download.
2015/2016 New Year's Eve mix // posted: 1 Jan 2016
The live party mix from New Year's Eve is now available in the music section. Rather traditional in nature, it oscillates between various kinds of house and breakbeat. Highlights include tracks from Format B, Dousk, Solee, as well as some tried and tested sounds from Hatiras, Adam Freeland and Fingerlickin'. Download it now!
Good things come to those who wait // posted: 10 Nov 2015
On Saturday November 21st, a 20s/break mix is upcoming! This will happen at the party for the Salon du Champagne 2015 in Geneva. See the program and get tickets on their webpage.
Good things come to those who wait // posted: 13 Oct 2015
Digitizer's page is now available on Facebook! Visit it here.
TEDxCERN 2015 // posted: 9 Oct 2015
Tonight I will be mixing a lounge mix at TEDxCERN. See the whole program of the event - unfortunately, it's invitation-only.
Edit: It turns out the TEDx event degenerated into a massive party on top of a particle accelerator... nothing to complain about!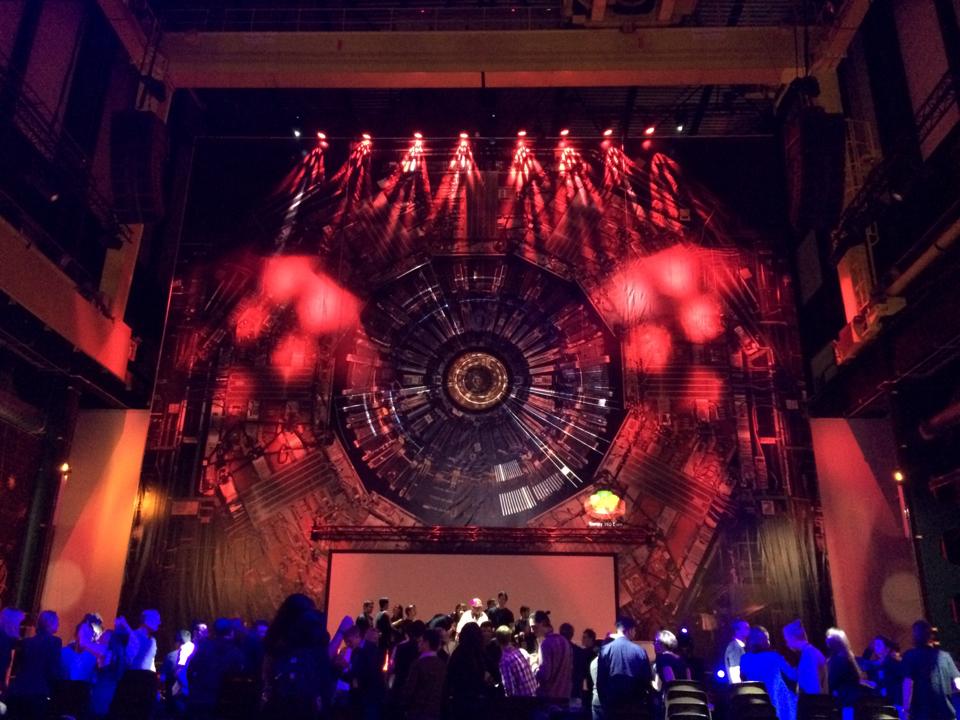 New mix published // posted: 16 July 2015
A new mix called "Contact" is now available in the music section. It's a much darker than usual blend of techno and tech beats, originally made for grim London crowds. I still love you :*
It features deep tunes from Monika Kruse, Sam Paganini and Chris Fortier, as well as dreamy vocals from Angela McCluskey's collaboration with Paul Oakenfold (that's the legendary lady behind Telepopmusik's "Breathe"). Although the end is on a happy note, with a rework of Krystal K's "Get It Right".
Download it now!
All-vinyl warm-up ahead of the Geneva Lake Parade // posted: 27 June 2015
In the evening of Friday July 3rd, Hot Delivery will be visiting CERN again, to play an all-vinyl warm-up ahead of the Geneva Lake Parade on the 4th (facebook event). Expect some quality funky/deep/tech house beats.
Secret party coming up // posted: 23 June 2015
Are you expecting a Hot Delivery tomorrow night? We're all geared up!
Hot Delivery is born // posted: 15 June 2015
After two years of on and off collaboration with Mr. Microwave, the Hot Delivery duo is born. Check out our freshly minted webpage for more details: hotdelivery.ch
Party tonight // posted: 6 June 2015
All good ahead of the 'secret' all-vinyl party tonight! If you know where it is, see you there, if you don't... maybe next time :)
TNL radio mix guest is now online // posted: 4 June 2015
The guest show from TNL radio in Sri Lanka last month is now put up online - check it out on Mixcloud!
Show on TNL radio in Sri Lanka // posted: 4 May 2015
TNL is the second largest radio station in Sri Lanka. As a part of their spin-off series, I will be mixing a 1 hour set during the show, ahead of Pete Tong. It's starting at 7:30pm CEST on May 9th - make sure to tune in and listen!
Facebook link
http://tnlradio.com


Back in business // posted: 1 May 2015
The new, redesigned website is now up and running. You can now listen to the sets on the webpage, as well as download them directly. There is also a new comments system on the music tab. See you soon for some Spring parties!

UPCOMING DATES:
2019/2020:
Stay tuned!

PAST DATES:
2019:
AUGUST 6, Geneva (CH)
AUGUST 1, Geneva (CH)
JULY 30, Geneva (CH)
JULY 13, Bains des Paquis, Geneva (CH)
APRIL 12, Geneva (CH)
MARCH 29, Morzine (FR)
2018:
NOVEMBER 30, OZAP, Geneva (CH)
NOVEMBER 20, TEDx, Geneva (CH)
NOVEMBER 17, Zermatt (CH)
SEPTEMBER 22, Geneva (CH)
APRIL 27, La Potiniere, Geneva (CH)
FEBRUARY 16, Geneva (CH)
FEBRUARY 3, St Gervais (FR)
JANUARY 26, CERN, Geneva (CH)
2017:
SEPTEMBER 29, Geneva (CH)
SEPTEMBER 8, Bains des Paquis, Geneva (CH)
SEPTEMBER 1, Madrid (ES)
JULY 7, Bains des Paquis, Geneva (CH)
APRIL 7, Geneva (CH)
JANUARY 28, Geneva (CH)
2016:
NOVEMBER 19, Salon du Champagne, Geneva (CH)
NOVEMBER 5, TEDx, Geneva (CH)
NOVEMBER 5, Halloween Again, Geneva (CH)
JULY 28, Geneva (CH)
JULY 15, Geneva (CH)
JUNE 24, Geneva (CH)
FEBRUARY 19, Geneva (CH)
FEBRUARY 13, Grottes, Geneva (CH)
2015:
DECEMBER 31, online
NOVEMBER 21, Geneva (CH)
OCTOBER 9, TEDx, Geneva (CH)
SEPTEMBER 19, Kavala (GR)
SEPTEMBER 10, Geneva (CH)
JULY 31, Geneva (CH)
JULY 17, Geneva (CH)
JULY 4, Geneva (CH)
JULY 3, CERN, Geneva (CH)
JUNE 24, Cessy (FR)
JUNE 6, Geneva (CH)
MAY 9, TNL Radio (SL)
APRIL 24, Le Comptoir, Geneva (CH)
FEBRUARY 26, Lola Bar, Geneva (CH)
FEBRUARY 21, Geneva (CH)
2014:
DECEMBER 13, Cave Electro, Geneva (CH)
NOVEMBER 14, Geneva (CH)
NOVEMBER 8, Cave Electro, Geneva (CH)
OCTOBER 31, Geneva (CH)
OCTOBER 3, Geneva (CH)